A step-by-step guide for public speakers to become a more confident, clear and captivating communicator
DO YOU EXPERIENCE THIS?
YOUR AUDIENCE DOES NOT LEAN IN WHEN YOU SPEAK!
D

o you know if your speech or presentation is truly landing?

Are you connecting with your audience or just dispensing information?

Does your audience know you care about them?

Does your speech or presentation contain great clarity?

Are you the hero of all your stories?
INTRODUCING
'THE PATHWAY' COURSE
Embark on The Pathway to improve your Public Speaking!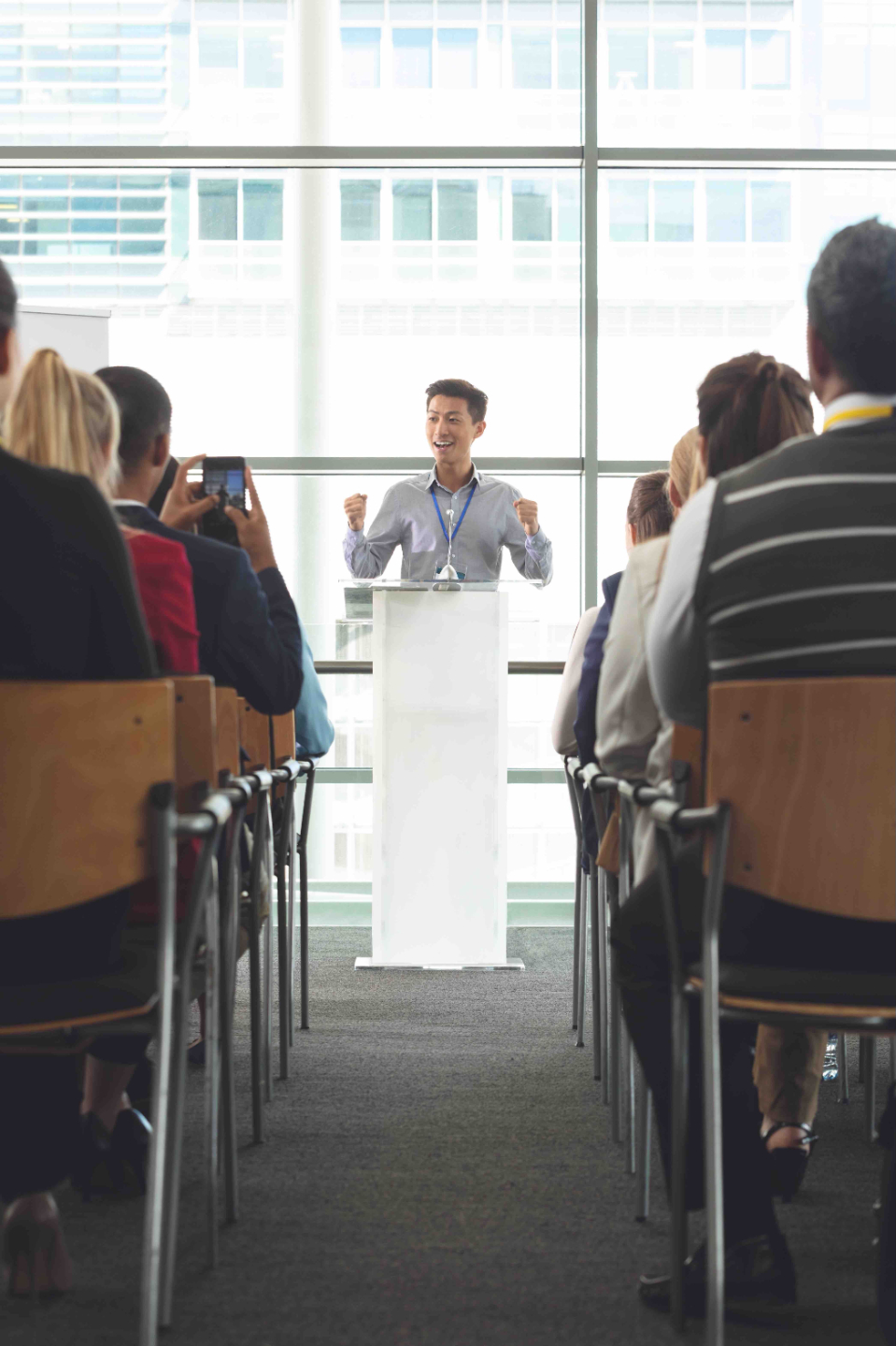 FEEL CONFIDENT WHEN YOU SPEAK
This is why we created 'The Pathway'...
This pathway will help you become:
A healthy, empathetic and authentic leader

Exceptionally effective, tremendously clear and captivating communicator

A communicator that inspires their audience to LEAN IN
This pathway gives you the unique ability to communicate in a healthy way that demonstrates deep empathy. This allows a healthy connection with your audience that is humble, transparent, and captivating. 
EVERY GREAT JOURNEY NEEDS A
GUIDE
We have developed a FREE Pathway guidebook for you to start your journey to become a more effective communicator
DOWNLOAD NOW
HELP YOU...
Develop your leadership presence

Improve your Communication Skills
Present dynamic Speeches and Presentations
Engage and Persuade
Develop leadership presence, increase confidence, command attention, inspire trust, respect. Improve communication skills drastically through the pathway course. Create memorable speeches and presentations with compelling structure, storytelling, visuals, and conviction. Engage and persuade audiences with captivating techniques, rapport, and an engaging atmosphere.
BENEFIT YOU...
 (9) Training videos (watch at your own speed) 

Each training video has a robust worksheet with tons of great information

Each step has additional resources like: A Health Assessment worksheet, a daily habits exercise, the With or At quiz and so many more

You will get the full access to The Clarity Box

You receive a bonus video on How to give a great presentation

Entrance to The Pathway Facebook Group! An exclusive and private group for just leaders who have purchased The Pathway Course or The Pathway Coaching

 
BUY THE COURSE
THE PATHWAY COACHING
THERE ARE

TREMENDOUS

BENEFITS TO SIGNING UP FOR COACHING...
Work through each step of The Pathway 
Your leadership and communication skills will grow exponentially faster than on your own
You will learn from someone who is a few steps ahead of you and has been where you are 
The feedback you receive will come from a reliable source
SIGN UP NOW
Dawn Scilex, M.Ed.
Jason is an excellent public speaker coach.  He has taken his unique gifts and shares them in a strategic way. He focuses on building relationships through being a strong communicator. He will strengthen your confidence and skill base through interactions
Barbara Carneiro 
Jason is not only an amazing communicator he has helped me remove my own limiting beliefs when it comes to public speaking. For years I struggled with lies in my head and Jason was not only able to easily identify them but show me a path moving forward. I am a better speaker and communicator because of Jason
Tyler Palmer  
If you aspire to grow as a communicator, Jason and his team at Speak with People is the right team for you! Jason is incredibly talented and will help you develop an ability to connect with people through the art of communication like never before
April L. Diaz, Ezer + Co. Founder + CEO  
In a world where voices are loud, Jason speaks with an authority and weight that deserves to be heard
Jeremy Brown
Jason is one of the best communicators that I know.  But, the truth is that it's not giftedness that makes Jason great at what he does — it's hard work! I'm confident that anyone who chooses to invest time in the principles within the Communication Pathway will get over their fear of public speaking and begin to excel at it!
DO YOU...
SPEAK WITH OR AT PEOPLE?
Do you want to find out? It's simple...
Click find out
Answer the questions
It's THAT simple
TAKE THE QUIZ