Crafting Your Talk
Apr 03, 2023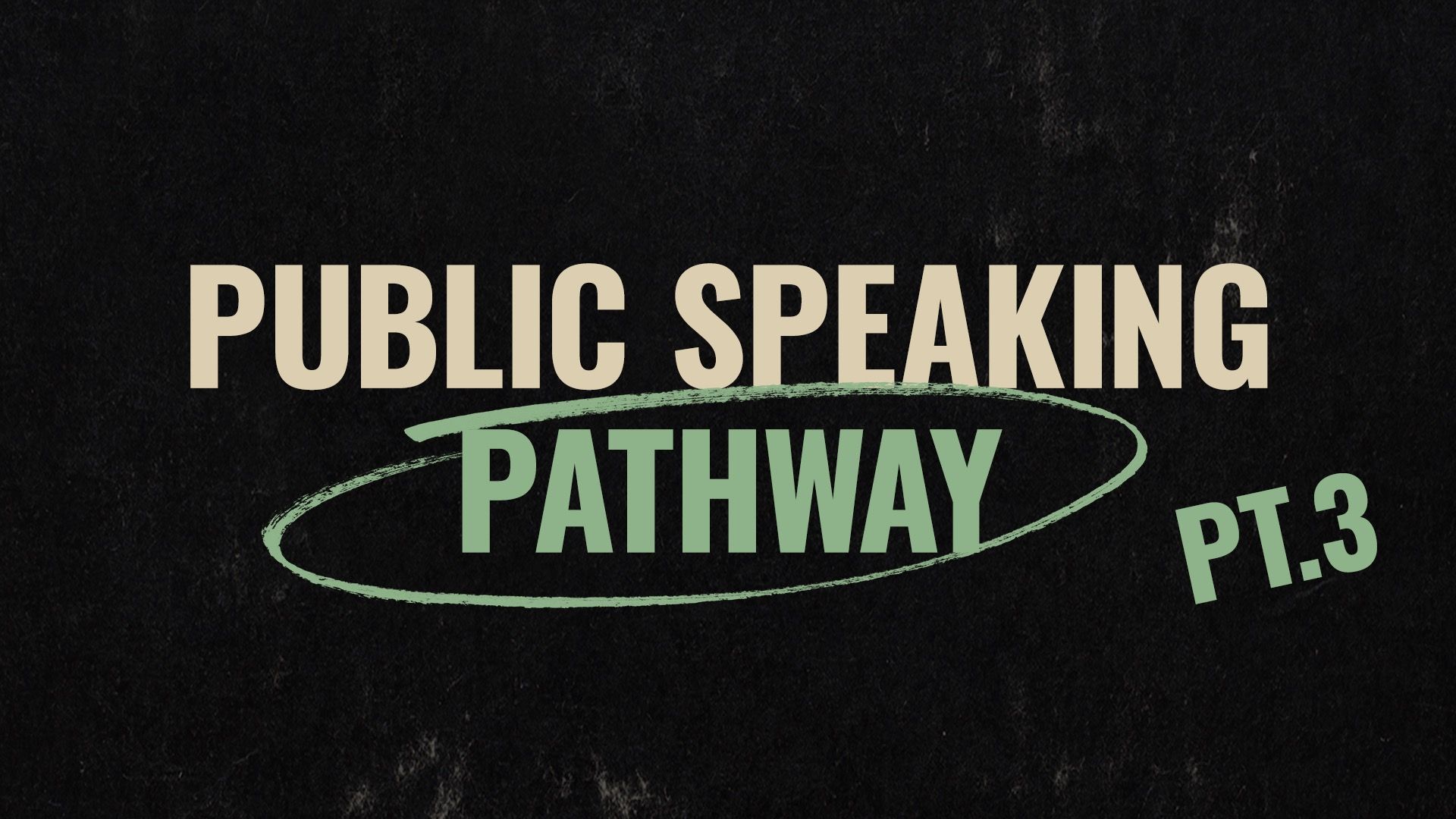 A TRIP GUIDE
I just hate directions. I know, I know. I can feel you shaking your head. Directions to me are so boring. Which is hilarious, because I love systems and I love working out systems on an empty google doc. But, there is just something about directions that drive me crazy. I know how important and helpful they are, but for some reason, I just don't like them.
When my wife and I were married, way back in 1997, there was no Apple or Google Maps. We actually had to use a paper map. Yes, it was crazy and archaic! But, we left for our honeymoon and a friend had given us a TripTik from Triple AAA. This was basically a small booklet of all of our maps and directions for our entire trip! This was amazing and so exciting!
On June 1st, we took off from Detroit, MI to drive to Niagara Falls and then we were going to drive through Canada.
About three hours into our trip, everything fell off the rails. My wife fell asleep and my dislike for directions kicked in. I started to pay attention to them less and less. Not a great decision. Needless to say, it wasn't long before we were totally and completely lost.
My wife woke up and soon realized that her brand new husband wasn't as sharp as she hoped. We never made it to Niagara Falls. We did finally get back to the US through Buffalo, but we didn't end up seeing any massive amounts of water falling.
If I had just followed the simple directions and instructions, we could have enjoyed every bit of those massive waterfalls. But, because I didn't, we ended up seeing Buffalo. And, no offense to native Buffalo, New York residents, but it was not very exciting. We visited other great locations in New York and on the east coast, so the honeymoon ended up being great. But getting lost in another country, not having a cell phone, and stopping to ask for directions while trying to figure out the Canadian road system sure put a damper on the start of our honeymoon.
Our honeymoon would have started off so much better if I had followed the simple steps in the TripTik.
How about you? Do you embrace directions? Do you love to follow the instructions? When you bring furniture home from IKEA, are you excited about swiping through the manual pages? We all know how important directions and instructions are to our lives. Right? Even though I may not be a huge fan, I obviously recognize their importance in helping me succeed in life.
A SPEAKING GUIDE
This is why we have created the Public Speaking Pathway. Regardless of whether you're an accomplished speaker or you're just starting out, this pathway will help you succeed in your public speaking. It's so much more than making sure you don't mess up when you speak.
The Public Speaking Pathway is a holistic, bottom to top, top to bottom guide to walk you through becoming a more effective, empathetic and captivating communicator.
Here is why I'm excited about you following these directions when you prepare to speak and then deliver your talk. Your audience won't have to experience Buffalo! Ok, I am really kidding to my Buffalo friends. But, so many speakers don't have a plan, follow a structure, nor put together a clear or captivating talk for their audience. They just dispense the information they think is helpful and then dump it on their audience. So many times speakers hope their audience will experience the joy of Niagara Falls, but in the end, they just get Buffalo.
Regardless of whether you speak in front of others daily or barely at all, the Public Speaking Pathway is vitally important to every single talk, speech or presentation you deliver.
This is the final installment of our three part Public Speaking Pathway series on the Speak with People blog. In PART 1 we dove into the question, do I communicate effectively? Do I present and speak WITH or AT people? If you don't know yet, take our QUIZ to find out.
There is a huge difference between the two and answering that question is the first step to becoming the kind of speaker who has the unique ability to communicate in a healthy way that demonstrates deep empathy. This allows a healthy connection with your audience that is humble, transparent, and captivating.
In PART 2, we started walking through the pathway. Step by step. We followed the directions and you know, they aren't that bad! They give us a plan that sets us and our audience up for success. How exciting is that?
PUBLIC SPEAKING PATHWAY
Now we will walk through the final four steps of the pathway.
Step Five: Embrace clarity.
The goal for this step is to organize the structure, big idea and the direction of what you're communicating. This is absolutely key! You will learn several primary ways to structure your talk and discover which one works best for you. You will be introduced to the power of the Clarity Box for organizing your thoughts for your talk, speech or presentation. In this step, you will learn how to use the problem and solution to write a big idea statement that is memorable, repeatable and applicable.
Step Six: Tell stories that matter.
The goal for step six is to ignite, captivate and excite all the senses when you tell stories. Stories are so incredibly powerful and pivotal to people engaging, leaning in and remembering your talk, speech or presentation. Andrii Sedniev says it this way, "If you don't use stories, audience members may enjoy your speech, but there is no chance they'll remember it." I absolutely agree. In this step, you will learn how to mine your memories for the real life stories so that you can use them in your speeches, talks and presentations. Your stories partner with the big idea statement to make your big idea come alive. As you become a better storyteller, you will no longer sound like a robot or be the hero of your own stories. You will learn the primary keys to telling and unlocking a good story.
Step Seven: Partner with laughter.
Step seven's goal is to build a deep partnership with laughter. Herbert Gardner said it like this, "Once you get people laughing, they're listening and you can tell them almost anything." Laughter can tear down walls and help your audience really know you. This will help you develop trust with your audience that will cause them to lean in. Here's the secret formula to unlock trust with your audience: Laughter + Listening + Learning = Life Change.
Step Eight: Craft the entire experience.
The goal for step eight is to utilize and partner with every creative tool available to clearly communicate your speech and presentation. Paul Arden said it this way, "The more strikingly visual your presentation is, the more people will remember it. And more importantly, they will remember you." It is so important to add stunning elements that will bring your speech to life. Elements like Images, video, smells, and props. In this last and final step, you have to elevate the importance of practice. Lastly, you will become a great fan of evaluated experience. This will help you become a better speaker and clearly communicate with your audience.
When you make the decision to follow this pathway, get ready! Get ready for your communication to greatly improve. Get ready for your audience to be inspired and to lean in when you speak. That's the power of this pathway.
Now, don't treat these steps like my experience with directions. You don't want to get lost, keep searching for where you're supposed to go and then end up somewhere you didn't want to go.
Richard Branson says public speaking is like this: "Picture yourself in a living room having a chat with your friends. You would be relaxed and comfortable talking to them, the same applies when public speaking."
This is so true! This is what the Public Speaking Pathway can do for your presentation. In the end, after time and hard work, you will become a more effective, empathetic and captivating speaker.
---
By Jason Raitz - Founder, Speak with People
---