Inspire People to Give
Feb 13, 2023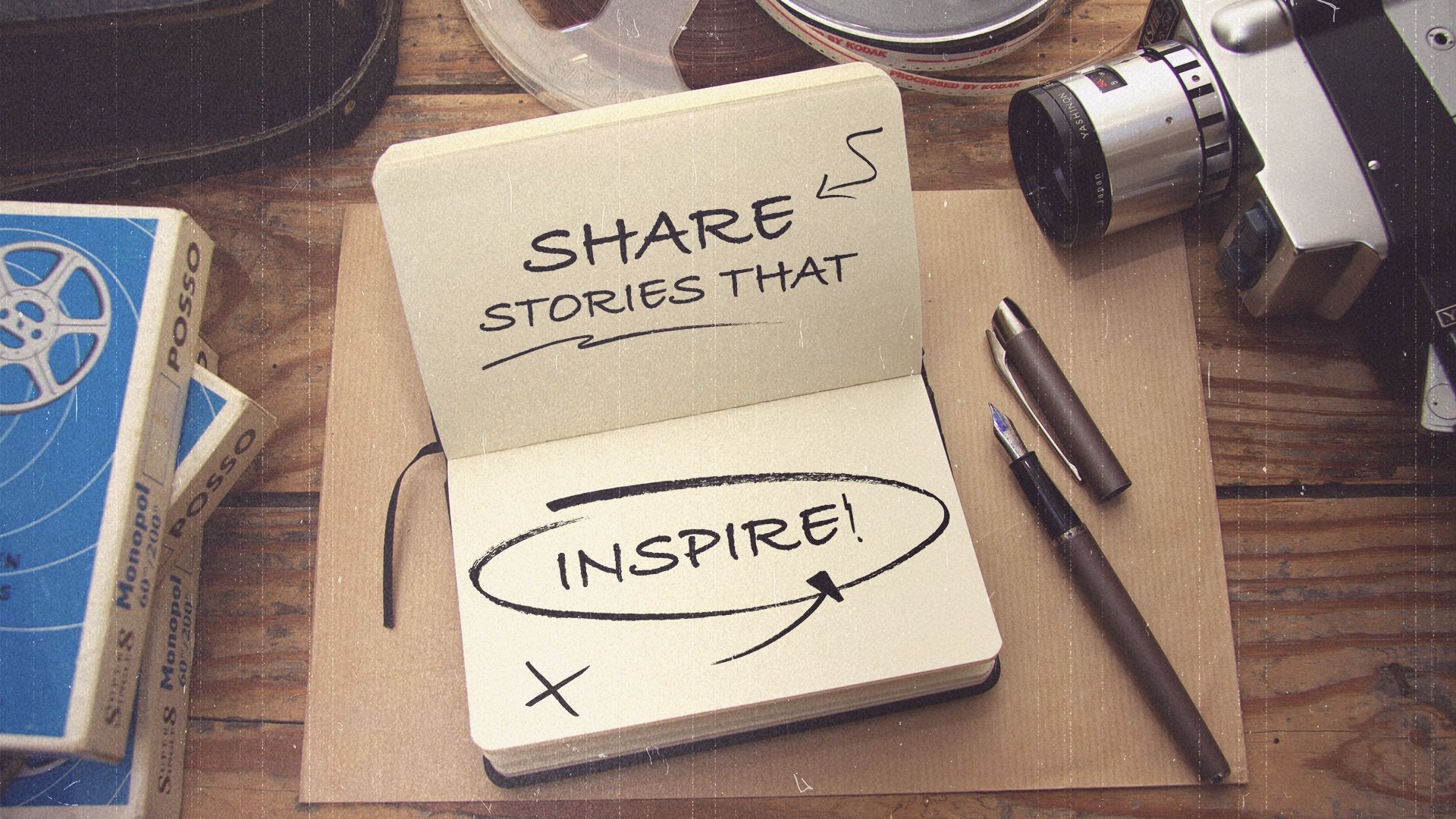 GENEROSITY IS CONTAGIOUS
One day, while I was reading articles on my laptop, a particular story caught my eye and nearly knocked me out of my chair! It was a story about a church in South Carolina that gave away thousands of pairs of tennis shoes to elementary children. It was such a life altering moment that I can still remember everything about that moment. I know exactly how I was sitting in my office. I can remember how the lighting was and how I kept pulling my laptop closer and closer to my face so I could make sure I was reading the article correctly. And most importantly, I can remember the feeling of utter joy, happiness, and wonderment as I read about this amazing story of generosity. It must have only been 15 seconds after I finished till I wondered if that was something my church could do as well for our local community.

That started an incredible adventure into what was eventually called "The Shoe Project."
I will never forget sitting down with my staff team for the first time and talking about the possibility of doing the same type of big give generosity campaign in central Michigan. The more we brainstormed and put everything on the whiteboard, the more the energy, vision and contagious joy was raised in the room. By the time we were done, people were laughing, crying, and we were ready to help children receive a brand new pair of shoes.
Does this story inspire you?

Sharing, telling, writing and delivering stories of generosity have a tremendous impact and transformative effect on leaders. Not everyone will be inspired by a story. A leader, however, who is leading an initiative should feel inspired, curious, and ready to take action.
Ask yourself these three questions:
Are you inspired to learn more?

Are you curious to find out how you can help?

Have you been moved to take action?
Sparking curiosity and inspiring action is why we share our stories of generosity. We execute generosity campaigns to change lives and to make life better for those in need. In the life of a leader, someone who has influence over other people, take a look at your life. If the answer to the three questions above is no, then that's ok. There will always be another generosity moment. Find a story that moves you.

TELLING STORIES OF GENEROSITY
Let's try telling the story a different way.
Imagine yourself putting on a brand new pair of tennis shoes for the very first time. It's fun taking them out of the box. They have that new shoe smell. They're so clean and look amazing. You put them on and feel your feet rest on the pillow-soft cushion. They feel so comfortable.
As a kid, how fun is it to run around with a brand new pair of shoes? And as an adult! I bet in your closet, you get a little boost when you put on those brand new shoes! There is just something about that experience to fill your life with a little bit of joy, confidence and excitement.

Now, imagine what it would be like to never experience putting on a brand new pair of tennis shoes for the first time. Most of us have never experienced what it was like growing up in a household where kids never received a brand new pair of tennis shoes. But that's the reality where I lived in Central Michigan.

As I heard about the church in South Carolina giving away thousands of pairs of shoes, I knew we had to talk to them. I quickly asked one of our staff members to call and get all the details on how they organized this generosity venture. It was no small feet (a little play on words)! Soon we figured out that we could adopt an elementary school in our town and give away 425 pairs of shoes to each student for around $12,500. Now in some circles, that's not necessarily a whole lot of money, but in our community and for our church it was.

I'll never forget sitting in the Principal's office and watching the tears stream down her face. She told us story after story of students who were wearing ripped up, beat up, hand me down tennis shoes that were either way too small or way too big. Often, teachers had to tape the shoes together. Many students came to school without socks. It was a level of poverty I wasn't ready to learn about, especially in my own community.

Just like how the shoe project was inspired by a story of generosity made an impact in Central Michigan, your story can help provide a boost of joy, excitement and confidence to your community and other communities.
Here's how you can share your story to spark more generosity.

3 Steps to Tell the Story
Interview everyone you can.

Talk with those who are receiving aid and those who are delivering it. Interview people who planned the initiative and those who gave to it. Reach out to those who helped orchestrate it and those who experienced it. The day of the event, make sure you are capturing every picture and story you can. Make a document and log everything in different categories.

Pick the best narratives.

Gather your team together and sift through all of the interviews and media. Pick the most compelling stories and pictures. Then, use those to tell the story.

Share the most powerful stories.

It will be hard to pick which stories to share, but do it. Film the organizers. Edit together the pictures. Create heart-touching videos and share them on social media, on youtube and in person. Write up thank you letters to your community and share the stories of personal impact.
Be prepared for people who will be negative about every aspect of your generosity movement and stories. BUT…who cares! Our world needs help and people are broken and hurt and telling these stories will help and inspire others.

THE RIGHT AND WRONG WAY
Lastly, there is a right to share generosity stories and there is a wrong way. Here are a few quick closing thoughts:

Let's start with the wrong way. The absolute wrong way to share your stories of generosity is to be the hero in the story. If down deep, your primary reason for generosity is to be noticed, grab attention and get your name in the headlines, then just hang it up now. Yes, people and organizations may still be blessed through your generosity, but if you have the wrong heart and attitude from the beginning, it will not be anywhere near as effective. If you're only doing it to increase your likes on social media or your influence in the community, please do not share your generosity stories.
Now the right way. Share your generosity stories to make the people or organization, who is on the receiving end of the generosity, the hero in the story. Your role in the story is to be the guide. Your role is to figure out how you can bring together people to do something that they would never be able to do on their own.
A lot of organization went into the planning and preparing for the shoe project. Do everything to get as many people involved as you can. If you're interested in how to organize an event like this, I could put you in touch with the right people. The powerful thing about generosity is we can accomplish so much more when we work together. This was true for our shoe project.

The day of the shoe project was truly magical. Student after student would tell us that this was their very first pair of brand new tennis shoes. The students were beyond excited. The school administrators were in tears. It was always such a joy to tell their stories.
Telling these stories may have the possibility of inspiring others to do the same or similar projects. This is exactly what happened. Multiple organizations reached out to us because of our stories. And it all started with me hearing a story of generosity from South Carolina.
If you're ready to inspire others, bless your community and see lives impacted and changed, I fully encourage you to tell the stories of your generosity moments.
---
By Jason Raitz - Founder of Speak with People
---